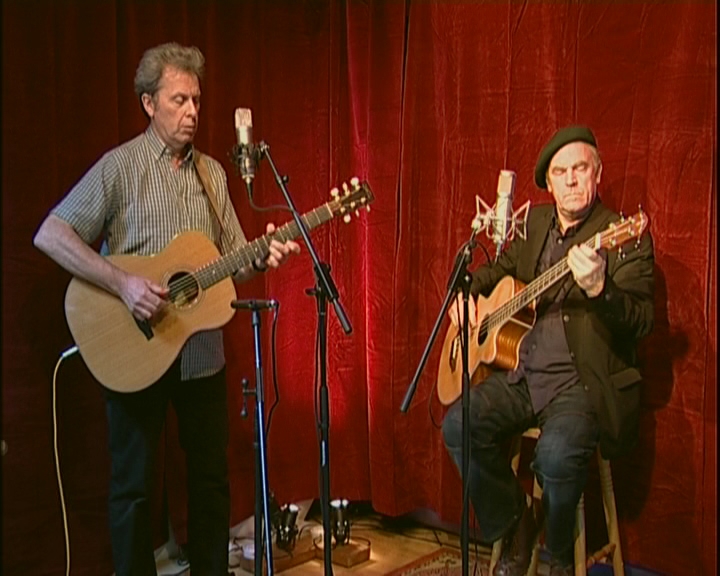 The careers of British folk rock legends, Steeleye Span, have often been compared to a bus ride with members getting on and off along the way. If that is the case, then Ashley Hutchings and Ken Nicol have ridden at both ends of the journey.
It was Ashley that helped form the band forty years ago, bringing together the duos of Maddy Prior & Tim Hart and Gay & Terry Woods to record the seminal Hark! The Village Wait album, a release that would come to define a musical genre. Comparatively, Ken is very much part of the band's future. Ken joined the band in 2002 and is now playing in the band's longest ever line-up.
Sometimes it really is the case that good things come to those who wait. Despite their long partnership it wasn't until 2010 that the  duo released an album. Bringing a songwriting and storytelling skill to a genre that has traditionally depended on the handing down of material. In these seasoned hands however, acoustic music is capable of moving in new and exciting directions.
'Copper, Russet and Gold' comprised of all original compositions that delve into the pairings' rich musical history. The expected folk feel is certainly there, but also mixed with splashes of jazz, blues and rock. Lyrically too the record is a varied experience, ranging from tales of Old England to the misery of supporting a doomed football team, Sir Francis Drake, G.I.s in World War II Britain and the beauty of Paris.
It may have taken them a while to produce, but with 'Copper, Russet and Gold' Nicol and Hutchings  made a record that glows with a warmth of genuine character and charm.