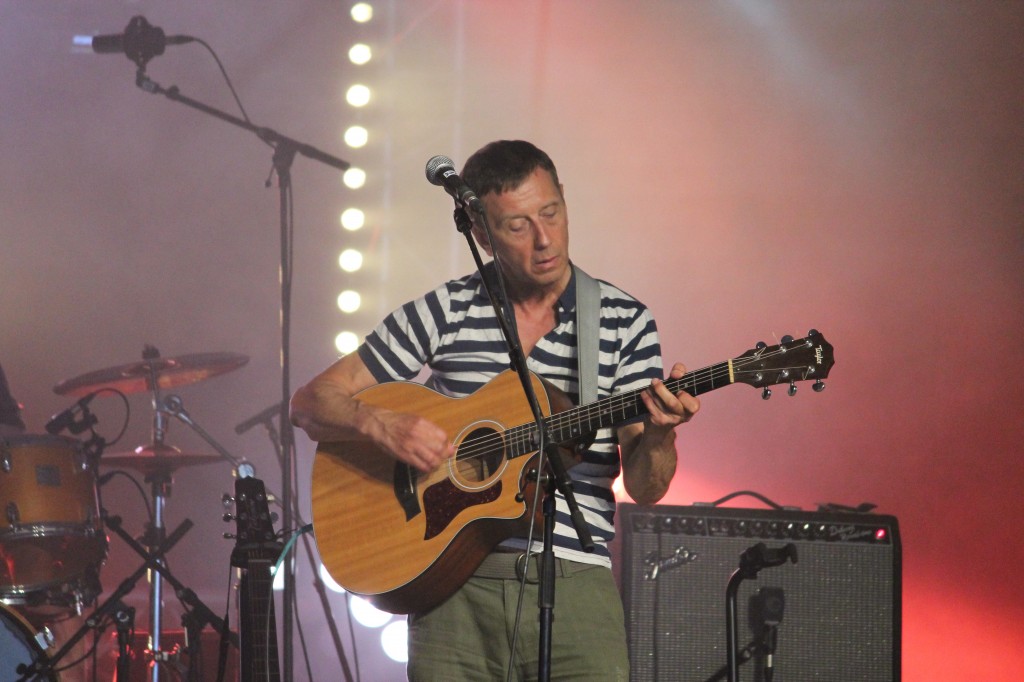 New Celeste
First formed in the late 1970's, combining folk, rock and jazz players from the Glasgow music scene, New Celeste broke the mould at that time with their rock and jazz treatments of traditional music and their fast and furious stage act.
The band toured extensively in Scotland and England, touring twice with Billy Connolly and recording a half hour 'In Concert' for ITV. They rapidly found themselves in Europe recording three albums – 'High Sands and the Liquid Lake' in Holland, 'On the Line' in Berlin and then 'New Celeste Live' in Brittany, France. Propelled across a continent, they built a huge fan base wherever they played. Exhausted with touring, the band broke up in 1983 and the various band members went their own ways. Guitarist Graeme Duffin joined Wet Wet Wet, drummer Iain Bayne went on to play with Runrig, guitarist Nigel Clark joined Hue & Cry and violinist Rod Dorothy jazzed it with Barbara Thompson's Paraphernalia.
Founder member guitarist and singer Iain Fergus took a break from music for a while, then reformed New Celeste in 1990 with Rod Dorothy and some new musicians, Steve Reid, Jerry Soffe, Ian Aitken, Willie Logan, Iain Copeland and Brendan Ring and recorded two new CDs for Lismor/Iona Records in Glasgow 'The Celtic Connection' and then 'It's a New Day' with Charlie McKerron and Fred Morrison from Capercaillie. The band performed at numerous festivals across Europe, promoting these two CDs.
'Best New Celeste' was released on Park Records in 2004 featuring some of New Celeste's best tracks from their various vinyl and CD releases over three decades. New Celeste released a brand new CD through Park Records in 2016 called 'A Perfect Sky'. This CD breaks the rules about what a celtic/rock band should be, introduces some great new players, Gavin Marwick on fiddle and Max Saidi on drums and features the single 'Such a Lovely Day'.
The line-up of New Celeste is as follows:
Iain Fergus: Acoustic guitar and vocals
Steve Reid: Acoustic and electric guitars
Gavin Marwick: Fiddle
Jerry Soffe: Bass guitar
Max Saidi: Drums
---
Contact Iain Fergus on 0044 7789 505910 and on iainfergus@yahoo.co.uk
Or John Dagnell at Park Records on 0044 1865 241717 and on john.dagnell@parkpromotions.com
Check out our website www.newceleste.com
Tour Dates 2018
| | | | | |
| --- | --- | --- | --- | --- |
| Fri 30th November – Monday 3rd December | The Great British Folk Festival | Skegness | 0330 102 5295 | Buy Tickets |
---