Description
Kathryn Tickell – Northumbrian Voices CD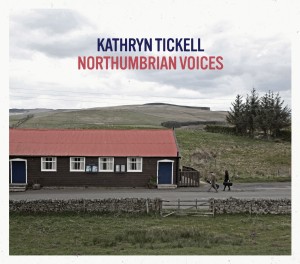 For Kathryn Tickell, the music of her native Northumberland has always been about more than the instruments, the tunes, the songs. It is a culture born from the landscape, the history – and most importantly – the people. It is something that has manifested itself in a career that has spanned nearly thirty years, no matter what aspect of traditional music Tickell has visited since her arrival as a teenager.
Now, however, that element to Kathryn's music is being explored as never before. Northumbrian Voices is a live show that has sprung from the humblest of beginnings into one of the most ambitious and well received projects of her career. It stemmed from the discovery of a number of cassette tapes, recordings of conversations from key characters from Kathryn's past and a method by which she had learnt the tunes that would form such a large part of her repertoire. Yet there were more to these tapes than just music, they contained stories of and insight into the past – and future – of the place she continues to call home.
Now the results are available to all in the shape of her new album. Based on the live show, with a few additions to the sound, Northumberland Voices does exactly what Kathryn Tickell had hoped for all along – giving the people who have influenced her music and way of thinking a wider voice. We think they would approve.
CD Track list
Part one:
1 Recorded Voices
2 The Fiddle
3 (intro)
4 Learning to Play
5 (intro)
6 Shining Pool/Tumblers
7 Walking to Dances
8 Canny Shepherd Laddies
9 Will Atkinson (words)
10 Will Atkinson (song)
11 Hard Times
12 Small Coals
Part two:
1 Redesmouth Rd/27 Miles
2 The Quadbike
3 (intro)
4 Your Cheatin' Heart
5 The Feisty Gamecock
6 (intro)
7 Grey Bull/Wark Football Team
8 Wildflowers & Grass
9 Allery Burn
10 (intro)
11 Carrick Hornpipe
12 (intro)
13 Song for the North Tyne
14 Childhood
15 (Intro)
16 Willy Taylor Set
17 (Encore Intro)
18 The Company Makes the Feast
19 (Bonus Track) Northumbrian Voices